When Beholder SaaS is used in a company or education setting, it's often more convenient for just one user to purchase credits and then distribute them to other users.
To support this Beholder SaaS has a feature which allows you to send credits from your account to the account of another user.
Before Using This Feature
Please confirm that you are sending credits to the correct user. If you make a mistake the only way that credits can be returned is if the recipient returns them.
Please note that users on the Free plan can only send Paid For credits. Users on Paid plans can send Monthly credits, but Paid For credits will be sent before Monthly credits are sent.
How to Send Credits
1. Navigate to the 'Plan & Credits' page in your account and click the 'Send' button in the Send Credits section.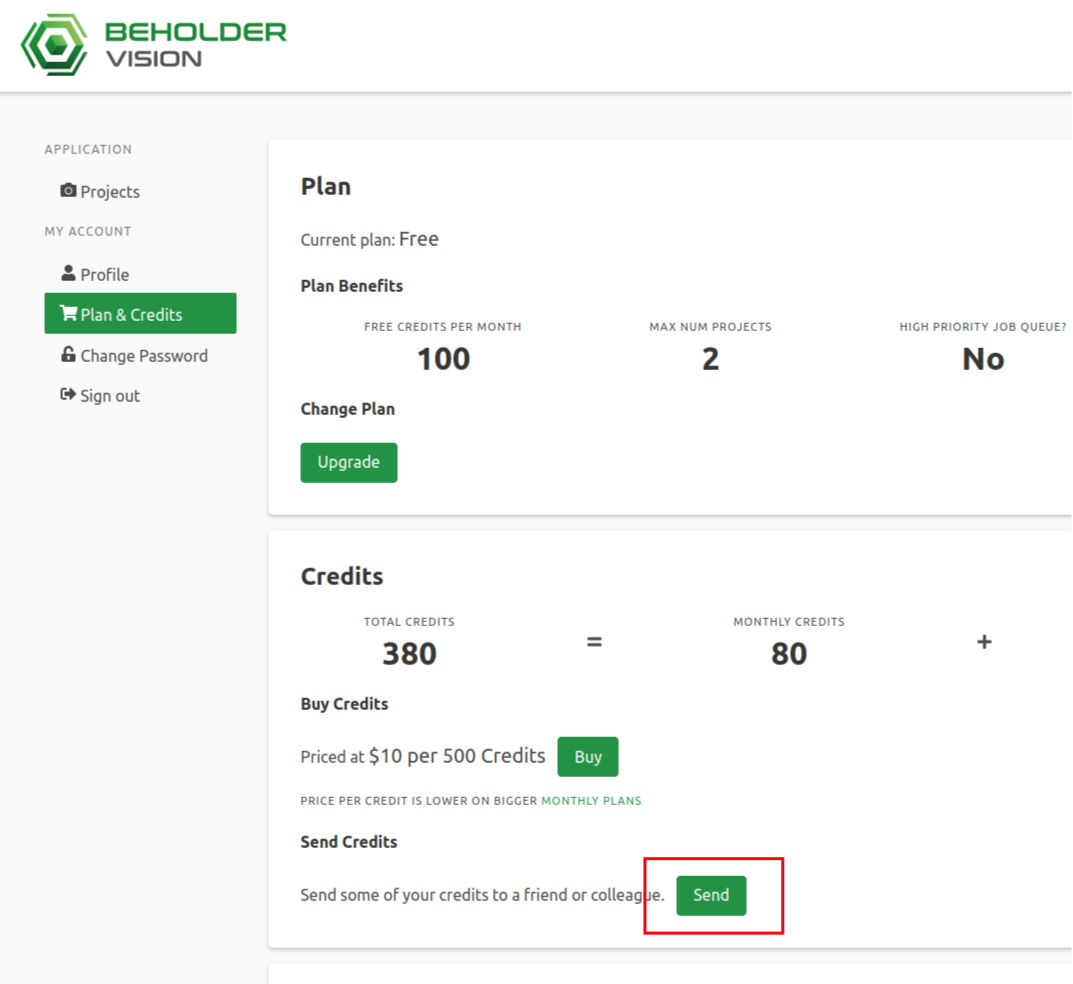 2. Enter the username or email address of your intended recipient, the number of credits you wish to send them, and then click the 'Submit' button.